How flexible would you consider yourself? When things begin changing around you, just how adaptable are you? Let's face it, change is one of the hardest things we go through, especially when change feels like it's been forced on us!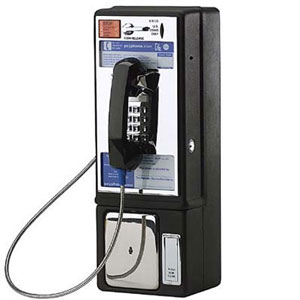 Whether you realize it or not, society has gone through some major changes in the past twenty years. Think about how much has changed in just ten years since the release of the iPhone! No longer do people need a laptop to do a significant amount of their work if they own a small device made by Apple. In fact, with nearly 70% of Americans owning cell phones, you'd be hard-pressed to find a Payphone in most locations (check the link if you are confused by what a "payphone" is).
Society's radical shifts have had great impact upon churches in the world. With the onset of globalization, the influence of social media, and the impact of culture's transitions regarding ethics and and world-views, one can only imagine that many churches and church leaders have struggled to not only survive, but to have a sense of effectiveness… and I'm sure most Christians have felt as if the rug has been pulled out beneath them as things around them have changed.
So if you want to increase your capacity to adapt, change, and be more flexible in today's world, I'd like to recommend to you a book that our church's leadership is currently working through. I'd venture to suggest that it's one of the most helpful books I've read in the last few years in regard to leadership — Tod Bolsinger's Canoeing the Mountains: Christian Leadership in Unchartered Territory. Tod is a professor at Fuller Theological Seminary as well as a pastor and leadership coach for many.
What kind of leadership is needed today?
Since it's simply a matter of fact that things are changing or have changed, a key question for leaders is, What kind of leadership is needed today? While the unchanging message of Jesus, his Kingdom, and the good news is the same, there's definitely a need for the church to consider how to best communicate in today's changing world. As many have noted, in today's cultural landscape, it's adapt or die.
Bolsinger suggests that in today's world, effective leaders must understand that "adaptation is everything" and that the journey of following Jesus in today's world truly is an adventure! 
As I've been reading Canoeing the Mountains, I've noted that the type of leadership that is needed in today's world includes (and is not limited to) the following characteristics:
Humility and the desire to learn.
Commitment to working together with others (and building relationships of trust).
Willingness to trust the Holy Spirit's work.
Commitment to doing whatever is best for God's mission and God's church, regardless of how challenging it is personally (this is a lot harder than we sometimes think).
Letting go of expectations or assumptions that keep me from being able to grow or help others to grow.
There's so much more I'm learning in this book and I seriously think you would benefit from reading it, especially if you are in a form of leadership, both in the Vineyard church or in the community around us! Purchase your copy of Canoeing the Mountains today!
We'll share more insights we're learning next week, so stay tuned! And feel free to comment below with any questions or comments you have!