"Making disciples who make disciples… Planting churches that plant churches… it is the nature of the gospel to multiply"
Jesus instructed his followers to go and tell everyone, everywhere, about the kingdom. He told his followers to make more disciples who reoriented their lives around the kingdom and obeyed Jesus' teachings.
Church planting is at the heart of Jesus' call to "Go and make disciples of all nations." We intentionally want to have an "open hand" in regards to those whom God calls to be a part of our Church, willing to "give away" our best leaders and resources in order to accomplish our mission of making Jesus known. We are a church that plants other churches to further God's Mission.
If you're considering church planting, the Red Bluff Vineyards offers a variety of opportunities for hands-on training. We would specifically highlight our Church Planting Residency Program as a great opportunity to learn from the Red Bluff Vineyard's leaders and others in the Vineyard Movement. We embrace Multiply Vineyard's four step planting process and love developing leaders to go and do great things for the kingdom!
---
A Vision for the Northern Sacramento Valley
In addition to church planting across the world, we have a vision to make a difference in the Northern Sacramento Valley. We're prayerfully working toward planting churches in Anderson, Cottonwood, Los Molinos, Corning, and other small towns surrounding Red Bluff.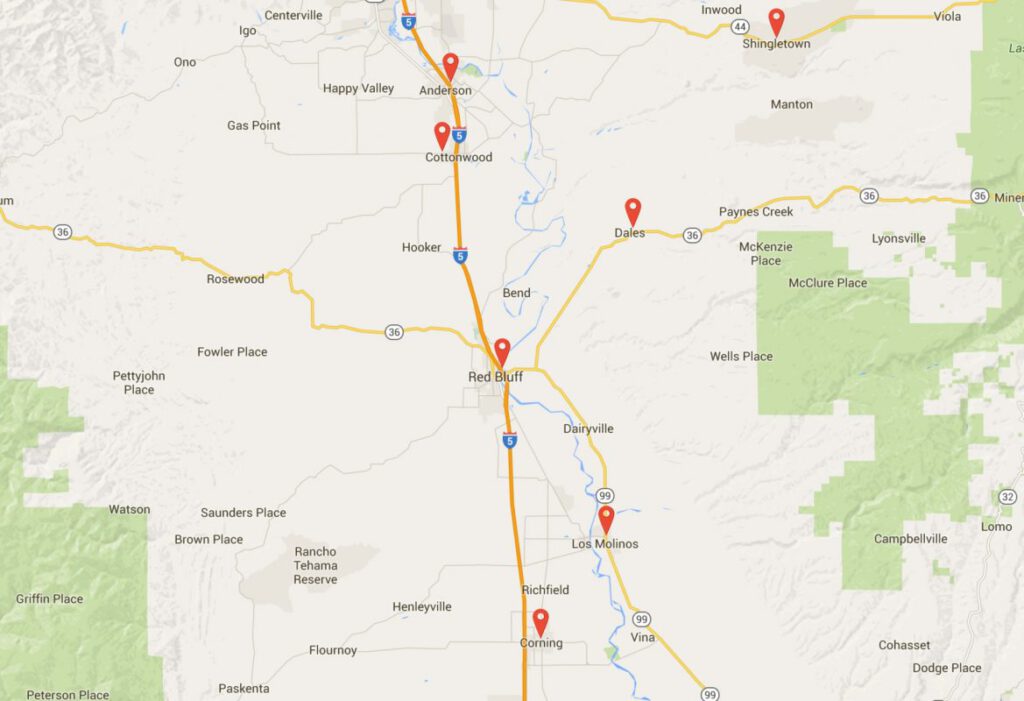 Our strategy is to identify and develop leaders / teams who will plant churches in these small towns. Yet one of the challenges with church planting is related to resources. How can churches effectively multiply given the difficulties and challenges related to church planting? Pastor Luke and the rest of the Small Town USA team from Multiply Vineyard have developed a number of resources that are helping Vineyard's all over the country to engage in the work of multiplication.
Given that the future of church planting in America appears to require people willing to start bi-vocational (see here and here), we believe that one of the best ways to move forward is by working together to accomplish what we could never do on our own.
We intend to utilize a modified church planting model that embraces what is being done with multisites in order to plant churches in locations all over the Northern Sacramento Valley. Imagine a family of local churches that are all within 45 miles of their locations. Imagine those churches beginning as small communities, perhaps even two people partnering with God in their city. Imagine the other churches sharing their resources, leaders, and finances to help each other. Imagine one church in multiple locations expanding for the sake of the kingdom.
This is our vision for the Northern Sacramento Valley. Would you prayerfully consider joining us? Contact us if you'd like to talk more about church planting!