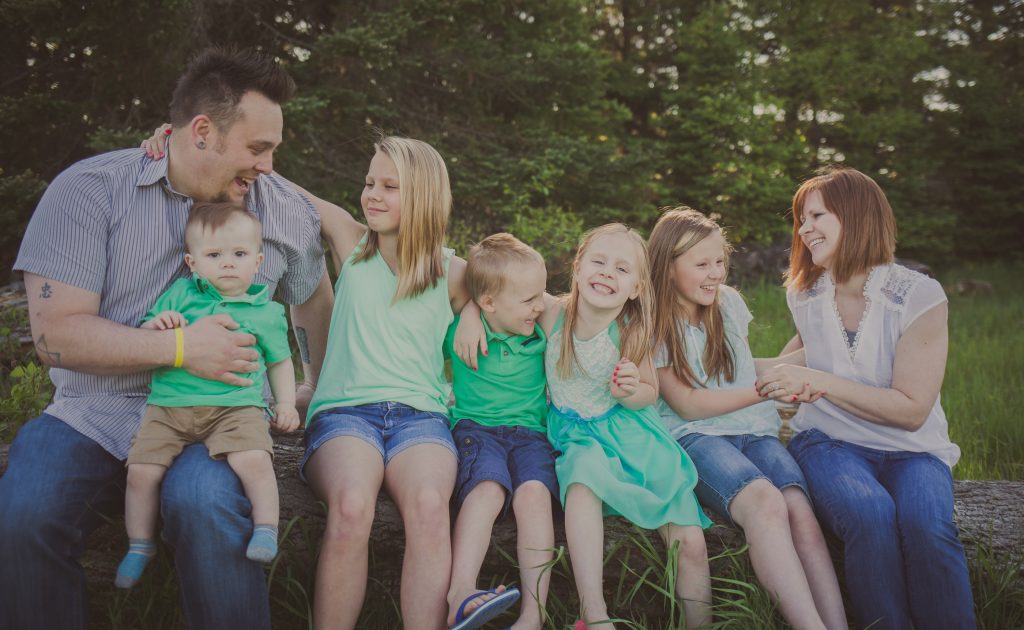 Luke & Dawn have been married for over 14 years and are the parents of 5 amazing children: Allana, Mikenna, Sadie, Cyril, and Soren. As a family, they love spending time together while camping, watching Netflix or Hulu, or enjoying quality food (they have been referred to as "foodies" by certain Hipsters who shall remain nameless).
After serving a Vineyard church in Northern WI for over 10 years, the Geraty's began to sense that the Lord was leading them to transition from the home of their dreams, a great church, and their closest friends and family in order to move across the country and head west to the city of Red Bluff.

Dawn Geraty – Wife, Mother, and Lover of Pinterest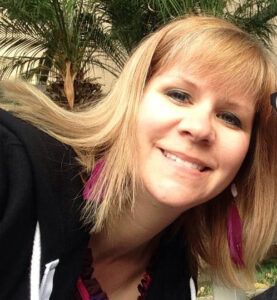 Dawn was born in Ohio, but spent most of her early life in Michigan. Raised in a Christian family, Dawn will jokingly tell you that she made many decisions in her life to follow Jesus (those who grew up in the Church will understand!). Nothing has helped her grow closer to Jesus than by being the parent to five beautiful children.
After graduating high school, Dawn spent time going to a Christian university in Texas, studying elementary education, after which she did an extensive internship focused on youth ministry, and ended up in Minnesota at North Central University where she met Luke. It's been 15 years later, with an additional 5 kids, and the rest is history!
As a gourmet cheese connoisseur, Dawn loves award-winning Marieke Gouda as well as sipping of coffee as she spends time with her friends.
Dawn spent the last 10 years as the Kid's Pastor for a great church in Wisconsin, not to mention leading Small Groups and helping organize community outreaches and more. She loves building relationships with people and is one of the sweetest and most genuine people you'll ever meet! Dawn loves people and is excited about serving Jesus in Red Bluff!

Luke Geraty – Husband, Father, and Fly Fishing Addict

Luke loves spending time with his family and friends, doing activities like camping, playing sports, and watching Netflix. He also has an addiction to fly fishing for ginormous trout and if you don't find him talking to people about Jesus in a local coffee shop, he's probably standing in the middle of a river casting flies to rising trout. Additionally, he loves reading theology, enjoys underground hip hop (especially from the 90's), and drinks way too much coffee.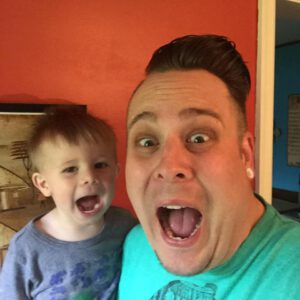 With nearly 20 years of ministry experience, Luke has an earned Bachelor of Theology (Th.B.), a Master of Divinity (M.Div.), and a Master of Arts in Evangelical & Charismatic Studies (M.A.). He's currently a Ph.D. candidate, writing his dissertation on Vineyard ecclesiology. Yes, Dawn knows thinks he's a nerd. As a card carrying member of the Society for Pentecostal Studies, Evangelical Theological Society, and Society of Vineyard Scholars, Luke is committed to living in the tension of being a pastor-theologian and believes that all good theology should be lived out and made practical for normal humans!
Luke also provides coaching to church planters through Multiply Vineyard and, having formerly served as the Area Leader for the Northern Wisconsin Vineyards, has a lot of experience with helping coach, consult, and revitalize existing churches… in fact, that is one of his passions!
All in all, Luke loves Jesus and Jesus' church, regardless of denomination! Deeply committed to king Jesus and his kingdom, Luke contributes regularly to his blog SpiritChurchMission.com, ThinkTheology.org and MultiplyVineyard.org, not to mention several other publications.